VISION 2014 in Stuttgart, a report from the world's leading machine vision trade fair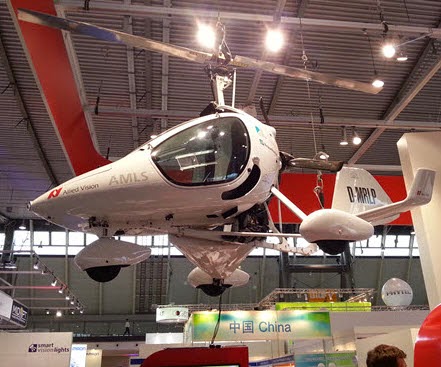 On a rainy November day, I went to VISION 2014 in Stuttgart/Germany. The fair calls itself "Weltleitmesse für Bildverarbeitung" which translates to "World's leading machine vision trade fair". It was my first visit to this fair. So it all started with me – and three other would-be visitors that I met in the nearby airport - marching towards the wrong, closed entrance gate. Why the heck would you put a picture of the west gate on your VISION 2014 website when that part of the fair not used?
So I learned in the first few minutes:
VISION 2014 is a fairly small fair. Only Hall 1 (out of 8 possible at the Stuttgart fair) was occupied. So one day is more than enough to see it all.

With me, searching for the entrance, were exhibitors and visitors from England and Italy. Internal audience. Good.
The fair itself was crowded, but not over-crowded. Pretty much the perfect amount of visitors to keep the staff at the booths busy yet approachable.
As fair itself was roughly 30% hardware (sensors, mainly cameras, many new  USB3 Vision und GigE Vision models on display ), 30% system integrators and 30% software. And then 10% were research related booths form European Universities and research institutions, such as Fraunhofer.
I can't judge the innovations on the hardware/camera side, but clearly shutter speed and light sensitivity improvements were the topics du jour.
At the machine vision software related booths, the typical scene was an engineer walking form booth to booth and searching for a solution for his computer vision challenge, usually some quality assurance task. The organizer Messe Stuttgart  emphasizes that the hallmark of VISION is the constantly high quality of trade visitors. That is something I can confirm from my casual observations.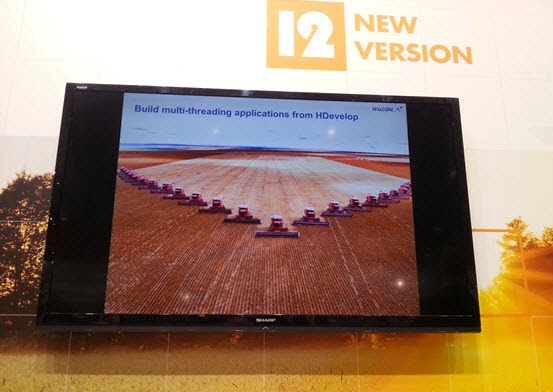 As far as computer vision software packages for industrial applications go, the top dog in this space is HALCON. They used the fair to announce HALCON V12, featuring an easy to use threading and IDE tweaks for the HDevelop IDE as well as an improved, easier to use  OCR. Essentially that means that industrial computer vision makes progress, but nothing dramatically happened in the last two years. For example, I could not spot any software package that makes use (large scale) neural networks.
There were many other interesting software packages for display for example Cassandra (Visual framework with OpenCV support). It will take me some time to test and review them all, so stay tuned for a industrial machine vision software market overview in early 2015.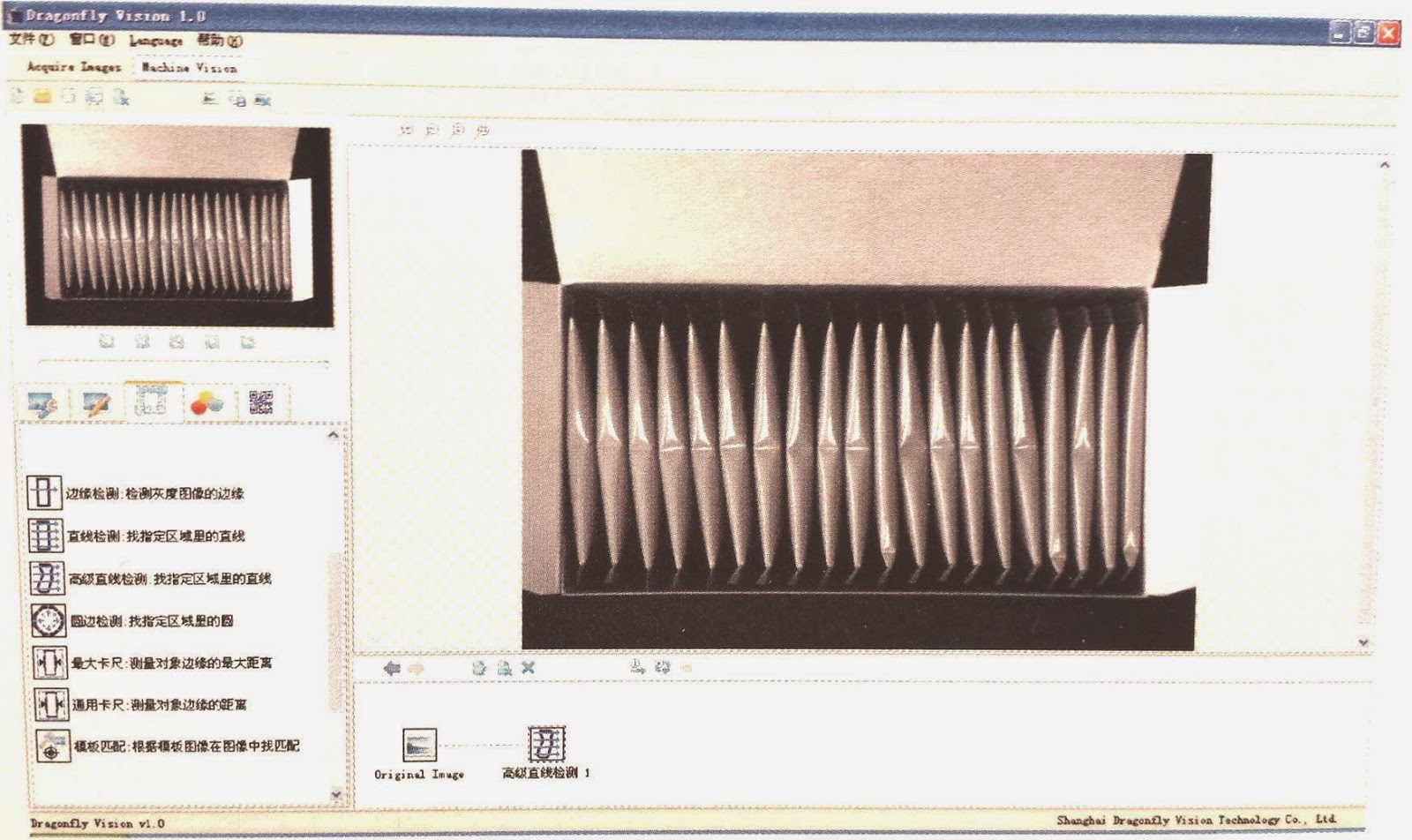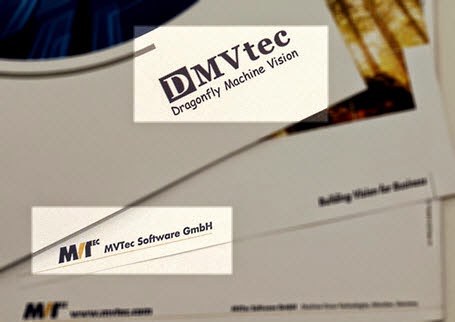 The typical "booth babe" at VISION was a robot. Usually it  did some kind of industrial sorting and manipulating. This video shows a popular demo setup at the Festo booth
Last but not least, some official facts according to the Messe Stuttgart press release.
"Our expectations were exceeded by far," said Thomas Walter, Manager of Industrial Solutions Department at Messe Stuttgart, delighted. The 26th edition of VISION produced not only a record number of exhibitors (432) with a high number of foreign exhibitors (54% / 2012: 37, 49%) but also a record number of visitors. 
Over 8,700 trade visitors came, equivalent to a growth of around 25 per cent compared with the last event in 2012. "An especially pleasing fact is there was also a rise in international visitor interest in VISION," stressed Walter. At the last event 36 per cent of visitors came from abroad. At this event 40 per cent came from 54 countries (2012: 53). Foreign visitors mainly came from Italy, France, Switzerland, Austria, the Netherlands, the United Kingdom, South Korea, Belgium, Spain, China and Japan. It is interesting to note the strong contingency of visitors from Asia.
The next machine vision trade fair, VISION 2016, takes place from November 8-10, 2016.