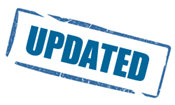 The November Free OCR API update adds two often requested features:
Easier authentication via request header

Base 64 support for sending images
The API url and format has not changed. Also, we still support the old authentication methods. So, unless you decide to make use of the new features, this upgrade will be 100% transparent to you.
In more details: